The Duke of Edinburgh programme gives all young people aged 14-24 the chance to develop skills for life and work, fulfil their potential and have a brighter future
Image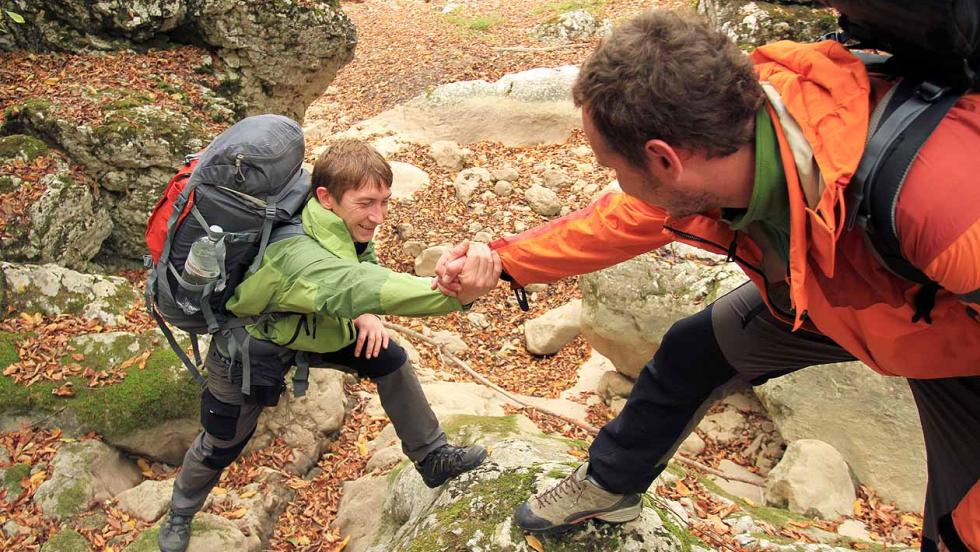 The Duke of Edinburgh's Award is for young people aged 14 to 24 years old. It is fun, adventurous, and helps you build skills, confidence and capability. You work towards your Duke of Edinburgh alongside other things in life, like your school or college work and leisure activities. As you progress, you receive bronze, silver or gold awards. The bronze award takes six months, the silver is twelve months (less if you have already done your bronze) and the gold is eighteen months (less if you have already done your silver). Most people start on bronze and work their way up to gold.
What participants do for their programme is entirely up to them, though four sections must be covered:
Volunteering
Physical activities
Skills
An Expedition
If you are going to go for the Gold Award there will also be a residential as a fifth activity. 
Sign me up!
Many Oxfordshire schools and youth or community groups offer Duke of Edinburgh. But if you are not attending school or there is no programme at your school, there are also Open Award Groups in Oxfordshire. Visit Oxfordshire Duke of Edinburgh Open Awards to find out more.
More about the programme
DofE is a fun and adventurous experience, one that you won't forget:
A chance to learn some new skills and showcase them
A chance to develop and refine your existing skills
Become inspired and develop new aspirations for the future
Boost your confidence and self-esteem
A real feeling of accomplishment and a chance to change the lives of others as well as your own
Something impressive to add to your CV, lots of employers really rate the DofE
In short, the DofE is a worthwhile and life changing experience filled with achievement and adventure.
The sections of your award are:
Volunteering - choose what project, organization or charity to volunteer for. You can volunteer for any group. You can put your skills and experiences to good use and to really make a difference.
Physical - choose a physical activity you enjoy that is good for your health. It does not necessarily have to be a sport. It can be running, jogging, swimming, martial arts, dance or any other physical activity, provided it will keep you physically fit.
Skills - the section in which participants really get to shine! Your skill activity should be whatever you are interested in and comfortable with doing. You will not only be putting your skill to use but you will also be developing and improving it along the way. The skills section is a very versatile one, you can do anything from basic life skills to getting creative with art, music or drama; whatever you are happy confident and comfortable with doing.
Expedition - go out and have yourself an adventure with a team of your choosing. Decide on how you are going to get there, what you are going to do there and  how this will challenge you.
The residential is a bonus section is for participants in the Gold award. Like the Expedition, but longer: you go away for at least five days, with a team of people and work on your teamwork and communication skills, whilst taking part in a range of different activities.
Find out more
www.dofe.org
&nbsp&nbspLeading youth Charity the DofE gives all young people aged 14-24 the chance to develop skills for life and work, fulfil their potential and have a brighter future.
Oxfordshire Open Award
&nbsp&nbspOxfordshire Open Award, has been set up by a group of experienced Oxfordshire DofE volunteers for open groups and individual participants not attached to a school or organisation which offers the award.