Being homeless is dangerous, stressful, bad for your health and stops you getting on with your life - know how to avoid it
Image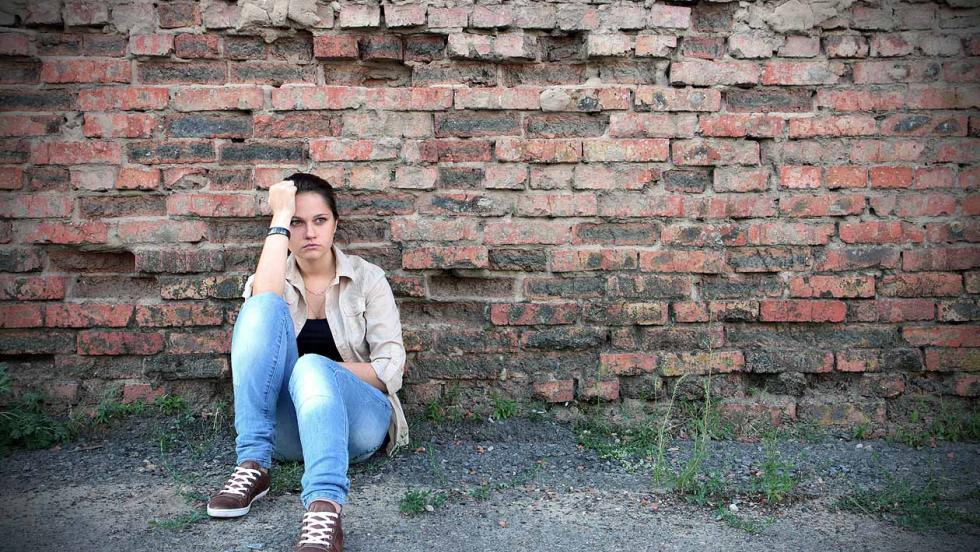 Most children and young people live with their parents or carers. Parents or carers have the responsibility to provide you with a home and other necessities.  There are benefits available to help parents afford this.
Sometimes a child can't stay in the family home. Every situation is different, but the most common reasons are that they:
run away after an argument or getting into trouble
are told to leave by parents or carers
have to move suddenly and can't get another house in time
run away to escape abuse.
If you have to leave home, you should know where you area going to stay. Some children stay with relatives or friends at times. This is normally fine. But any place you are staying should be:
Suitable for children and safe
Supporting you to stay in learning until you are 18
Agreed with your parents or carers
If this is not possible you need to get the best advice right away.
In a housing crisis?
If you are homeless or about to be homeless:
This Video from Shelter UK explains the housing rights of 16-17s.
Somewhere to stay
Some young people feel that they are unable to stay in their family home, but can't afford a place of their own. If there is a risk you might need to leave home, make an emergency plan. Most young people in this situation plan to stay with relatives or trusted friends. This is a good option because:
it is safe
you're with people you know and trust
there are more people to help you sort out the problem
But may not be a long-term solution. As a guest in someone else's house, you can be asked to leave.
To make sure things run smoothly, be considerate and try to contribute to the household as much as possible.You may not have to pay for your room, but you can still offer to help out around the house. Babysitting, washing up, and cleaning are some ways to help.
Crucial: If you think you might need to stay with someone, always try and talk it over with them first. It can also help to talk it through with an adult, like a worker or a school health nurse. You can also drop into Crisis Skylight Oxford any weekday at 2pm if you are at risk of becoming homeless.
You also need to make plans for where you will live long-term.  If you are homeless, this might feel less important than sorting out immediate needs. But this is important for your future. Housing groups like Banbury Young Homeless Project, Connections Floating Support, and Crisis Skylight Oxford can help. 
You can also get support online or over the phone:
The Runaway Helpline is free, confidential, and 24/7. Call or text 116 000 they'll listen and offer support, not judge or tell you what to do.
Childline can talk to you over the phone free and confidential 24/7, 0800 11 11 or get support through 1-2-1 chat with a ChildLine counsellor online.
Call Shelter's hotline (M-F 8-8, S-Su 8-5) on 0808 800 4444.
Avoid sleeping rough
Don't sleep rough. Plenty of organisations can help you avoid this. Sleeping rough damages your health and exposes you to danger. Phone Shelter's hotline (0808 800 4444) to find an organisation that can help. If you do get stuck out overnight:
Keep warm Even in summer, your risk of getting exposure or hypothermia is high. Keep off the ground and find shelter.
Don't drink or take drugs You may be encouraged to do so, but this will make you more vulnerable.
Keep alert Rough sleepers are targets for assault and abuse, and some people may offer to help and then abuse you.
Keep looking for help At this point in time, nothing matters more than getting off the streets. Go to every advice centre you can find, follow their advice and get off the streets.
Homelessness is bad for you. It's hard to keep relationships or stay healthy. You are at high risk of financial or sexual exploitation. You run a big risk of health problems like infections, depression and drug and alcohol abuse. Aim to stop being homeless as soon as possible.
My Experience: 'I tried to avoid being homeless'

'We spoke to a housing officer, someone who deals with homelessness. I was thinking hopefully they'll help me. But the interview didn't go well; they told me that they couldn't help me because I didn't meet their criteria. There weren't funds for me to go back to the B+B, so I had to sleep in a tent. I never thought about sleeping rough, it doesn't seem like a good situation to be in.'

 

'At last my referral went through and I got a phone call asking me to go for an interview. They asked me all sorts of things: name, address, had I been to prison, did I use drugs, things like that. I had no problems answering the questions because I've got nothing to hide. Basically, they offered me a bed there, and I accepted. 

 

The service assigns you a key worker who can work with you to get what you want, help you get a job or get onto a course. You also agree to do certain things, e.g. if you make appointments at the Job Centre, you have to turn up for them. There's always staff there, if you need someone to talk to, 24/7, even if it's not your key worker.

 

At first it was very intense because I'd never really been in that sort of situation, but gradually over the last few weeks I've settled in. I've started to make a few friends. Things are going better, and I'm going back to college in the autumn to study hairdressing, I've got some voluntary work doing flyering, things like that.' – Ashley, 19
Help someone who is sleeping rough
If you find out that someone is sleeping rough, or see someone sleeping in the street, then you can act to help them get the support they need.
Go to www.streetlink.org.uk or call Streetlink on 0300 500 0914
Give as much detail as you can about the person who is sleeping rough - you don't need a name, just a location and a description.
Streetlink will contact the local street outreach team who will find the person and offer support. 
Not everyone will be ready to be helped right away. But street outreach teams are experts in safely engaging with homeless people, gaining their trust, and linking them up with the support services they need.
 Crucial: If you believe the person sleeping rough is a child (under 18) then call the police right away on 999. 
Find out more
Crisis
&nbsp&nbspGet help from Crisis, the national charity for single homeless people.
Shelter
&nbsp&nbspIf you are homeless or about to become homeless do not delay - call Shelter's hotline on 0808 800 4444
Runaway Helpline
&nbsp&nbspA free confidential service, provided by the charity Missing People, for young people who are thinking about running away, or who actually have run away or been forced out of home or care. The Runaway Helpline is free, confidential and 24/7: Call 116 000, Text 116 000, or Email 116000@missingpeople.org.uk