Honour based abuse is illegal in the UK and a serious crime.
Image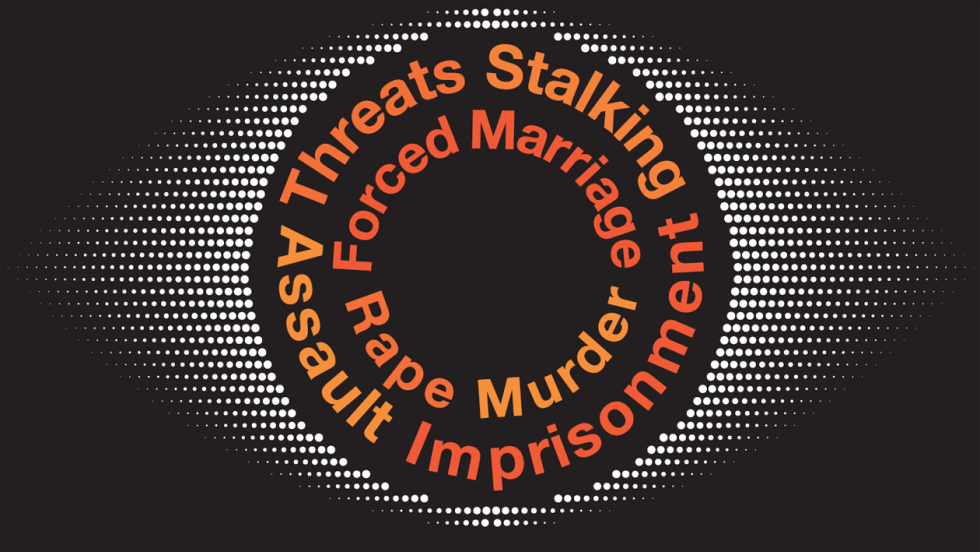 Honour based abuse (HBA) is any kind of abuse done to somebody because of beliefs or customs about how someone should behave, or what they should do, for example who they should marry, or how they should dress.
Abuse can be emotional, physical, social or sexual and can involve:
Controlling who a person sees or what they wear. 
Stalking and spying on people.
Serious injury, violence, sexual violence, threats to life and murder.
HBA is a rare but very serious risk. Adults and children may be at risk. Family members and friends may also be targeted.
Crucial: You can find out more about Honour Based Abuse, get help, and report an issue on the Thames Valley Police website.
Why does honour based abuse happen?
Honour based abuse is rare in all communities.
HBA is caused by feeling that people should behave in a certain way or they will bring 'shame' or 'dishonour' on their family or the community.
The people who commit HBA are family members or people in the victims's community, the very people who should be protecting and supporting them.
If HBA is happening it is crucial to get help early. Taking quick action to make it clear that HBA is unacceptable is crucial.
This is because, like other kinds of abuse, the people find it hard to stop without help. This means it can continue and get worse over time.
Crucial: Another rare form of abuse is forced marriage, this is when a family forces someone to marry against their will. This can happen to people of any gender, and from any background. 
No excuse for abuse
Culture and tradition are not an excuse for abuse. 
Thames Valley Police have lots of experience with supporting in cases of honour based abuse. 
Crucial: There are a number of different ways honour based abuse can manifest itself. For example, someone may be abused by their family for being in a relationship with a person of the same sex or from a different culture, they may not want to take part in an arranged marriage or they may be simply wearing clothing or taking part in activities not considered 'traditional'. - Detective Superintendent Nick John, Head of Thames Valley Police's Protecting Vulnerable People unit
Report a concern
Abuse in the name of 'honour' is dangerous and it can escalate quickly.
Taking action to stop the abuse is crucial.
Take action: You can report a child at risk of abuse in Oxfordshire here, including yourself. You can call the police non-emergency number on 101 or report a non-emergency crime online. If it is an emergency or someone is immediate danger call 999. 
Worried about a friend or family member?
Sometimes people find it hard to ask for help. If you think someone you know is at risk, you can talk to any trusted adult, like a teacher or School Health Nurse.
Being kept away from school or work
Being forced to look or behave in certain ways 
Being kept away from friends or activities
Parents need to set rules for their children. But if these rules are causing harm, the family may need support. 
Crucial: Children at risk of Honour Based Abuse are at increased risk from other kinds of Abuse, like Female Genital Mutilation, Child Sexual Exploitation and Domestic Abuse.
A risk for everyone
Honour Based Abuse is rare. But where it happens it can happen to anyone of any age or gender.
Some people are more at risk. This includes people who are socially isolated, for example those who have recently moved. 
Anyone can be a victim of HBA. Girls and women may be more at risk, as well as people who are LGBTQ+. But HBA can happen to anyone, 20% of forced marriage cases involve male victims.
The signs of abuse are not always obvious. But if you suspect something, you can take action, and help keep people safe from harm. 
Find out more
Karma Nirvana
&nbsp&nbspCharity supporting victims of honour-based abuse and forced marriage. Confidential helpline 0800 5999 247 Mon-Fri 9am-5pm