Information about support, housing and funding for all care leavers.
Image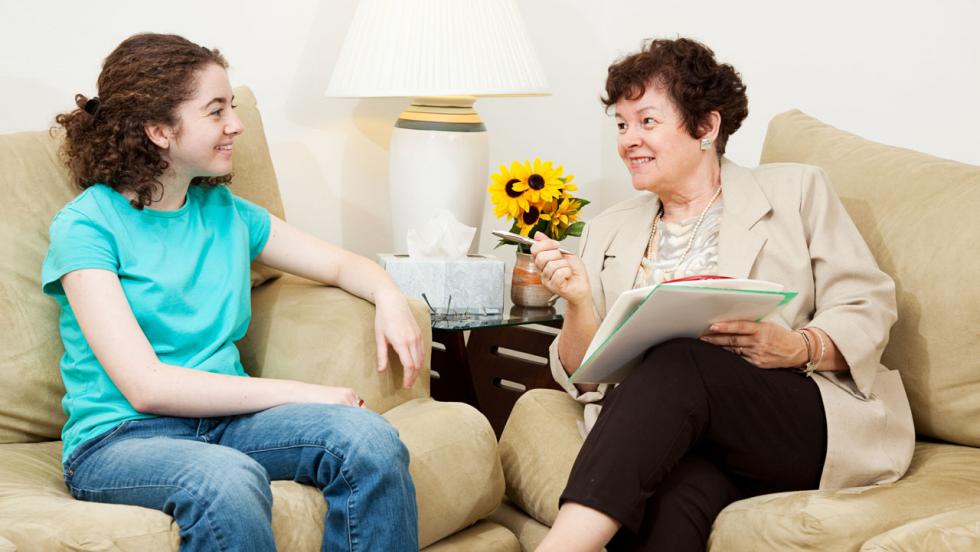 Leaving care is a big step. To make sure that you feel supported and know where and who to come to for advice and help, Oxfordshire County Council provides support and guidance. You can read all about it in this special interactive guide which you can download, or visit here, as often as you need to:
Just because you are leaving care, or have already left care, Oxfordshire County Council doesn't stop caring about you. There is lots of support and guidance available if you have been in the care of Oxfordshire County Council.
Care experienced young people in Oxfordshire helped create this information. Oxfordshire County Council will continue to listen to your views to make sure we offer what you need.
Instant Expert: Learn about your rights and entitlements as a care leaver.
Leaving Care
If you have been in care, you will have been under a care order. This normally expires when you reach your 18th birthday. 
But support continues, and there are lots of services which can help you transition to living independently.
Pathway Plan
Your pathway plan is written when you turn 16, with the help of your social worker or Leaving Care Personal Adviser. If you haven't got a pathway plan by the time you are 16 years and 3 months, but think you should have one, discuss this with them.
Take Action: Read the Oxfordshire County Council Care Leavers Local Offer 
The purpose of a pathway plan is to help you focus on your needs as you get nearer to becoming an adult. It will look at what you will need to live independently and is designed to help you make the most of life and develop useful skills that could help you in the future. It will include things like:
where you will live
any education or training you might want
jobs
money
cultural or identity needs
your health and your lifestyle.
Your plan should always include your views and wishes. The best way to make sure this happens is to be actively involved in developing your pathway plan.
Once you have completed the plan, ensure you receive a copy, discuss who the plan should be shared with, and make sure that it's reviewed at least every six months to meet your changing needs.
Ending a care order before 18
If you wish to end your care order before you're 18, Oxfordshire County Council and the court may want to find out what your parents think. If your social worker agrees with you that your care order can end, they should support you in going to court to ask for the care order to end.
Even if your social worker feels that your care order is still needed, you still have the right to a solicitor, and to go to court and ask for it to be ended. The court will hear from both sides and will then decide whether to keep the care order or not.
Housing
Once you reach the age of 18, where will you live?
There is plenty of help and support available from your social worker or your leaving care personal adviser. The options available will depend upon your needs, whether you can demonstrate your ability to live independently, and the housing available.
Foster care
If you are living in foster care, you will be encouraged to stay in that placement for as long as you feel it is the right place for you. This could mean staying there after your 18th birthday in some circumstances, such as if you are finishing your education.
Your foster carer will help you develop and practise essential skills you will need to manage after you leave, such as:
personal care
learning to cook
managing money
looking after your health
dealing with official agencies
Many young people have a close relationship with their foster carers and keep in touch even after they've left. Foster carers can be a real support because they know you well.
Accommodation when you are in education, employment and training
Whilst you are in education or working:
The support that you receive from us will depend on what is in your pathway plan.
You will need to consider the level of responsibility you will have and the demands of your studies and other responsibilities when making your decisions about where you would like to live.
If you live in university accommodation, we will support you to find accommodation in the holidays, if your term time accommodation isn't available.
Supported lodgings
Supported Lodgings is where young people are offered accommodation within local people's homes, in a family environment.
In supported lodgings you have a room of your own, where you get to practise independent living skills in a supported environment.
Your hosts will help with things such as money management, time management, and attending meetings. They can help you with daily living skills to help you gain confidence.
Supported accommodation
Supported Accommodation is a shared living environment, a bedsit or flat which has housing support workers. They will help you develop your independent living skills and offer other support.
This accommodation is usually managed by a housing association. You will always have your own room and will be expected to meet responsibilities such as paying bills and contributing towards rent, if you work.
Privately rented housing
We do not encourage young people aged 16 or 17 to live in unsupported housing and are unlikely to agree to this plan unless there are exceptional circumstances and a support package in place. For young people aged over 18, these housing options are explored with your social worker or leaving care personal adviser.
It is important to seek advice about how to check out if the property is suitable and safe for you. Make sure you understand your rights and responsibilities in a property, as outlined in your tenancy agreement. We can support you while you settle in, and help with the practical things that need to be sorted out and essential items you need for your accommodation through the Setting Up Home Allowance.
For those who are managing their life well and are in education or employment, we may be able to help with the deposit and first month's rent if we agree the property is suitable,.
Returning home
Once Oxfordshire County Council is no longer looking after you, you can return home to live with your parents or other family members if you want to, and if they agree. But you should think very carefully about this and talk to your social worker, your carer or another supportive adult. It might be tempting to go back home but it doesn't always work out as well as you might hope and you need to be prepared for this possibility.
If you qualified for leaving care services, after six months the service provision changes to that of advice and assistance only. We are no longer your primary source of income if you are not in employment.
If things don't go well at home, and you need or want to leave before you're 18, you can receive the full leaving care service again.
Council tenancy
In Oxfordshire we have a small number of one-bedroom council housing for single care leavers aged 18+ who qualify for leaving care services. Please discuss this with your social worker or your leaving care personal adviser to see if you meet the criteria to be nominated – if you do not, they will let you know the reason why. Also, discuss the housing options available from bidding schemes called Choice and Home Based Lettings.
Leaving Care Charter
The Department for Education has produced a charter for care leavers which sets out principles and promises developed by young people themselves. Local authorities were asked to sign up to the charter, and to discuss with their local children in care council what needs to be done to embed the principles in their day to day practice.
Instant Expert: Read the Charter for Care Leavers.
Find out more