Local libraries offer plenty of things to read, borrow, watch and listen to, mostly for free!
Image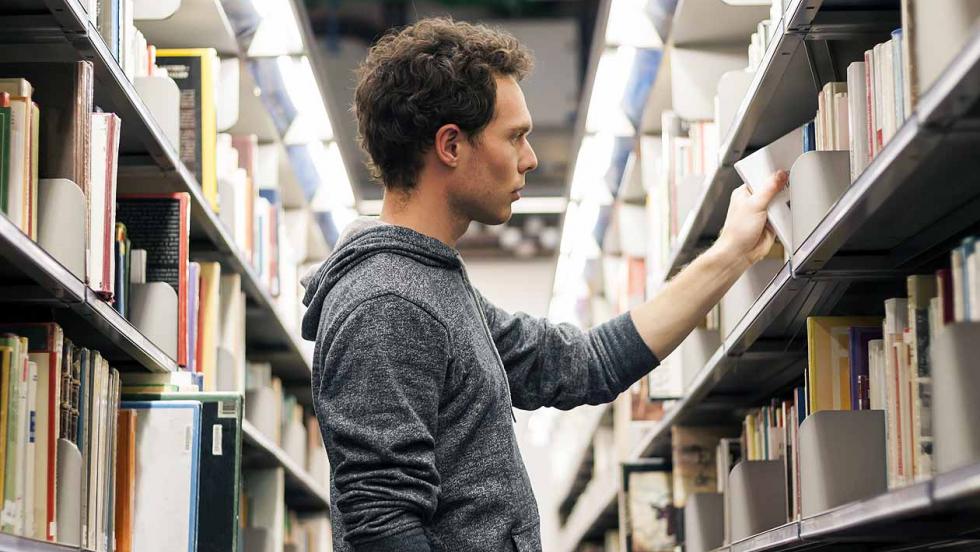 You can find hundreds of books in your local library on all subjects. Some you can borrow (take home for a short time) and others stay in the library for everyone to use.
Some of the things you can find in the library are:
Information books for homework and coursework
Graphic novels and comic books
Audio books
Magazines and newspapers
Free high-speed access to the internet
Word processing, image scanning, email
Music CDs and DVDs
Information on places to visit, local clubs and groups, health, and much more.
Depending on your local library, there may also be book clubs and job clubs for young people, rhyme time and story time for children, exhibitions, competitions and other events and activities.
Crucial: You can find your local library and see what events and services they have, on the Oxfordshire County Council Website
Using the library
Anyone can use the library but if you want to borrow items you need to join and get a library card. This can be done either online or at your local library.
Some things, like books, are free to borrow. Others, like DVDs, cost a small amount of money. Some things (like audio books) cost money but are free for people with sight impairment.
Did you know? If you are feeling down, or stressed, your local library has lots of books available to borrow or read online. They've even compiled a special list of expert-endorsed self-help and information titles, graphic novels, memoirs and fiction to support the twelve main topics of concern for local young people around mental health.
If you don't bring the things you've borrowed back on time, you will be charged a small fee (overdue fine).
Anyone who lives, works, or studies in Oxfordshire, or is a resident of one of the neighbouring local authorities, can join an Oxfordshire library for free.
Take Action: You can use a smartphone or tablet to borrow audiobooks and ebooks through Overdrive and newspapers through Press Display with your library card.
How old do I have to be to use the library?
Children aged under 16 can get a library card! But you must provide the name and address of a parent, guardian or carer. Many parents get their children library cards when they are babies. This is a great way to get lots of fun picture books! There are also events at many libraries for small children. These include things like Rhymetime, Stay, play and learn, and Storytime. These are fun sessions that parents attend with their children.
Get your library card: Go into the library (with your parent or carer, if you are aged under 16) and fill in the form. You or your parent/carer will need personal identification, like a driving license or passport. 
You can go to the library at any age. But if you are a small child (primary school age or younger) then you must take a parent or carer with you, so they can supervise you, and make sure you are safe. Older children (secondary school age) can go to libraries on their own. The library is a useful place to do homework, get quiet study time or just peacefully read. There are events for teenagers at libraries, like Book Clubs, CHOICES sessions (young people's job clubs) and author events. There are also things like Maker Spaces, public access keyboards, newspapers and magazines and even knitting clubs!
You need to follow rules at the library, like being quiet so you don't disturb other people, and taking care not to damage books, so other people can enjoy them too. These rules also help keep the library calm and quiet, so you can finish your homework, or read the latest graphic novel in peace!
Instant expert: Babies don't pay fines, children in care can hire audio books without hire charges, and foster carers can borrow extra books. Find out all about the extra services that makes libraries special for children in Oxfordshire.
Help out in your local library
Volunteers are crucial in libraries, and there are opportunities for young people aged 14 and over to get involved.
Libraries are staffed by librarians, but lots of volunteers support them. Volunteers in libraries learn about books, get valuable experience to put on their CV, and have the satisfaction of helping others.
The sorts of opportunities that are available include:
Summer Reading Challenge helper
Rhymetime helper
Library stock helper
To find out about opportunities, see here or visit your local library and talk to the librarians there about what you can do to help.
You can volunteer in the library as a part of your Duke of Edinburgh Award.
My Experience: 

When I came to Oxford, I was living in a tiny room, and didn't have much space for books. Also, I couldn't really afford books that weren't relevant to my course, especially the stuff I was into, like graphic novels and photography. The local library had lots of books about art and photography, and the teenage section had a good selection of graphic novels. I was really impressed by the illustration and found it inspirational.  Jo, 19
Find out more
Libraries in Oxfordshire
&nbsp&nbspFind up to date information about what is happening at your library, including details of events and activities for young people