Why you should pick up an instrument if you haven't already!
Image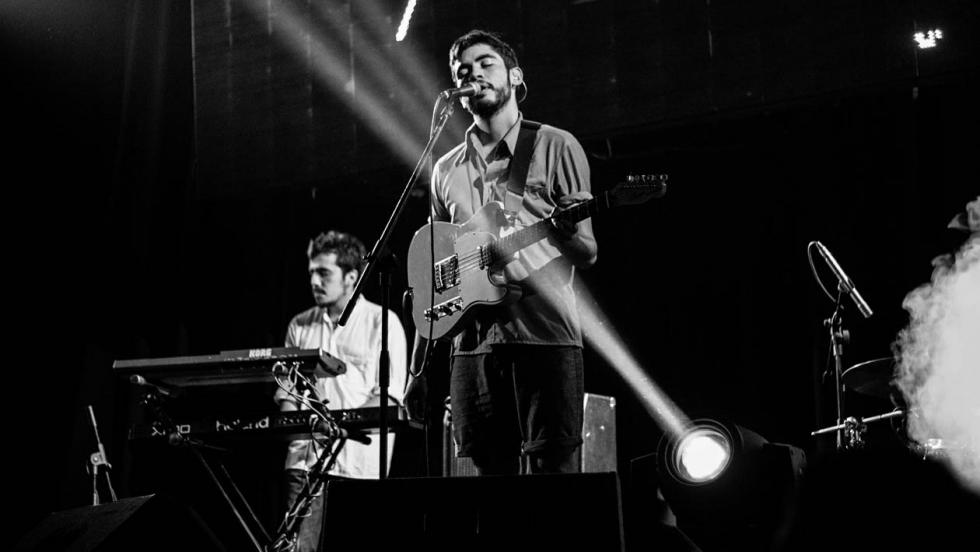 Everyone learns about music at school, but there are great advantages to doing it as an activity too. Whether you're listening, creating or in a music group or band, music is a great activity that helps young people stay healthy and happy.
It's also lots of fun. When ever I'm feeling down, I often listen to music or play my instrument which most of the time cheers me up again!
Benefits of music:
Playing or listening to music can come with many benefits.  
Did you know that playing an instrument:
Keeps the mind sharp
Enhances coordination
Regulates mood
Sharpens your reading skills
Improves respiratory system
Increases listening skills
Boosts concentration
Reforms time management
Did you know that listening to music:
Relieves anxiety
Puts you in a good mood
Helps you heal
Improves your sleep
Enhances your performance
Lowers stress
Reduces depression
Improves memory
There are many ways in which young people in Oxfordshire can gain access to music for cheap and sometimes even for free!
Take action: Visit Activities Oxfordshire to find more places to do music in Oxfordshire!
But what if:
I can't get lessons! There are music lessons on offer widely, including from the Oxfordshire Music Service. You can find often find lessons at your local school. You can also find music lessons online, both from subscription services and for free - for example popular videos on Youtube.
I can't afford lessons! Ask your friends if they know someone who can do free or cheap lessons, get a book from the library or use Youtube videos.
I can't sing! Not everyone is a natural singer but everyone can improve with practice. Many types of music don't even require you to have a perfect angel-like voice! Bear in mind that there are more instruments you can play other than your voice, so keep your options open.
I have no one to play with! There are groups of musicians everywhere, most likely looking to take in someone like you whether they be an orchestra to a rock band. You can find some here on the Oxfordshire Music Service.
I'm not good enough! Out of all these points this one is probably the most invalid. You can't be a god at your instrument of choice straight off the bat. Even the best musicians are still learning new possibilities about their instrument decades later!
I don't have the money for an instrument! There are many ways you can dodge the price tag on instruments as yes, some of them can be quite expensive (depending on which one you want to play). Ask friends and family as there may be an instrument in the attic. You can always rent/borrow an instrument to start with. This will give you an idea if you want to carry on playing it and will also save you more money. For things like keyboards, you can also play them on your computer.
Even if you think you're not musical you can get big benefits from experiencing and learning music.
Take action: You can gets lots more information and support from the Oxfordshire Music Service!
Experiencing music
There are many genres of music to pick from ranging from classical to heavy metal. All around Oxfordshire there are different music festivals that happen like Truck Festival of which normally has indie rock genre bands coming to play for example Circa Waves. These are mostly in the summer to make the most of the weather! 
There are many different streaming services online, including ones which are cheap and free. There are lots of places you can get CD's from like the Oxfordshire Music Library. If you listen on your phone or computer, you might want to purchase some headphones or a speaker if listening to music on phone as sound quality will massively improve and you will notice the difference.
Lots of gigs and festivals are open to young people aged 14+ even if they are in pubs so you can experience live music from an early age. Festivals can be an intense experience so always consider Festival Safety.
Experience: In my case, I am in a 3-piece rock band called The Rising Renegades consisting of me (the drummer) and my two friends, both of which play guitar and bass guitar. It is fun to get together for a jam and to create new songs or play existing songs. It is mostly in the summer where we will do performances normally in front of about 30-100 people at local summer festivals etc. It is very fun doing these performances and is a good experience! I defiantly recommend getting some friends together to start a band, you won't regret it ;) James Gild, 14.
Get into music
Overall, music brings many benefits to peoples lives. It is so easily accessible it is almost right outside your doorstep. Grab it by the hand and do wonderful things with it! Just remember that practice makes perfect ;)
By James Gild, 14 Work Experience Student.
Find out more