Find out what you are a young person who has moved to Oxfordshire
Image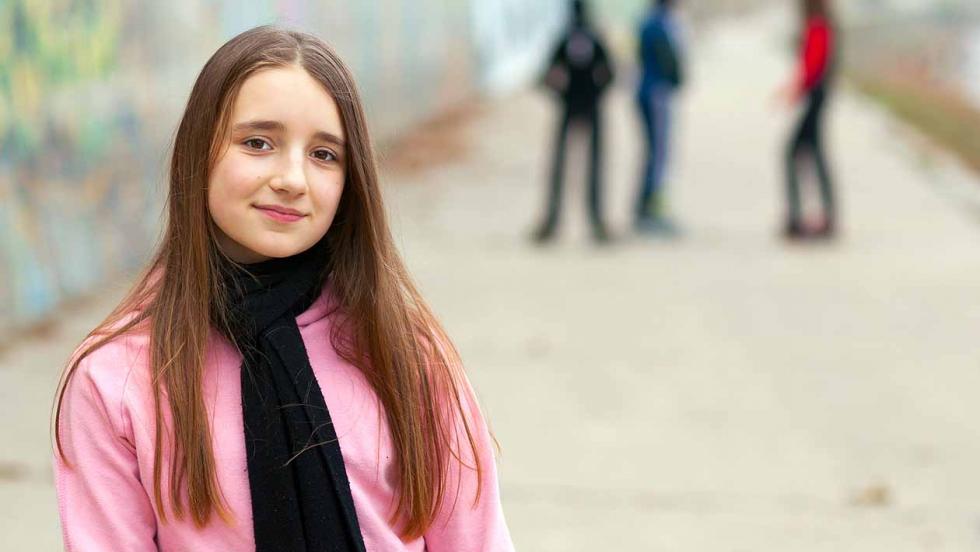 Oxfordshire is an exciting place to live as a young person. It's home to a diverse, mobile, and growing population. There are lots of things to do, and different ways to learn and get employment.
People move to town for all kinds of reasons. They might be moving for work, to study, or to be with family. They might come with their family to one of Oxfordshire's military bases. Some come as refugees or asylum seekers. All are welcome.
Take Action: This video explains how important it is to properly involve children and young people in moving home and settling in to their new home.
What you need to do if you've moved to Oxfordshire
When a family moves to Oxfordshire there are lots of things to do, including some things that the  children and teenagers need to be involved with.
Apply for a school place
If you plan to attend school or a school-based Sixth Form your parents need to apply for an in-year transfer to school on the Oxfordshire County Council website.
My story: Citizenship means to become a citizen in the country you live in, which is a big deal.

On the day of my citizenship I was excited. I got mine done in the Oxfordshire County Council. The building was huge and very formal, it looked like the House of Commons. Then afterwards I felt very proud of my mum for passing the life in the UK test and becoming a citizen in Oxford. Then we celebrated with food. - Anon, Oxford
Find a post-16 destination
If you're 16-18 you can also study at one of our local FE colleges or go to a UTC or Studio School. You can also study alongside work, this will usually be an apprenticeship or traineeship.
If you're not sure what to do, or if there are problems which might stop you learning, you can get support. The EET Support Service can help with things like anxiety, benefits, not knowing what you want to do, and more.
Take Action: If you're aged 16-18 and not in education, employment, or training you should register with the EET Support Service to get support.
New to the area?
When you move into the area, the local authority where you used to live lets us know us, but this can take time. To get the best support right away, register and help us keep your information up to date. On the same form, you can register to newsletters about events, activities and opportunities for young people in Oxfordshire.
Find things to do
Activities help you settle in to your new home and make friends. There's something for everyone, and moving is a good time to try something new, or to find a new place to do a familiar activity you enjoy.
Exploring your area, checking noticeboards and asking at your new school or college are great ways to find out about clubs, events and activities you can do.
But there's also help available online:
Take Action: Activities Oxfordshire lists activities for young people. You can also follow @actsoxfordshire on Twitter and Activities Oxfordshire on Facebook!
Make Friends
Making new friends can be a challenge. But it's important for your health and happiness.
Building friendships takes time, but is great for your mental health and also helps you find out more about your local area. 
Doing things together (like sports or an after school club), helping other people, or volunteering are all great ways to meet new people. 
Instant Expert: Use these tips from Childline to help make new friends.
Why do people move to Oxfordshire?
Oxfordshire has a diverse and mobile population. This means that lots of people move to the county from all over the UK and the world. Here are some reasons why people choose to move to Oxfordshire:
Universities
Many people move their families to Oxfordshire while they work or study at Oxford University or Oxford Brookes University.
Armed Forces
Oxfordshire has a large military presence with more than 8,500 military personnel and almost 5,000 family members living and working in the county. RAF Brize Norton is the largest station of the Royal Air Force in the UK.
Science and Technology
Oxfordshire is home to a huge variety of science and technology companies. Many of them based near Didcot in the south of the county, or in and around Oxford. People move to Oxfordshire to work, and bring their families.
Asylum Seekers and Refugees
Asylum seekers and refugees can come to Oxfordshire with their families, and sometimes young refugees come alone.
Instant Expert: Learn more about local support for young asylum seekers and refugees.
Make new people feel at home
Is there someone new in your school or local area? Children who have just arrived in Oxfordshire may be missing friends or family members and not be sure where to go locally to have fun and meet other children. You can help:
Welcome them
Ask them about themselves
Invite them to join in with activities, events and games
People come to Oxfordshire from all over the world. Sometimes new people will speak different languages, wear different clothes and eat different food. This is a great opportunity to find out about different cultures. Sometimes they seem very similar to you, but they might still be lonely if they are new to the area.
Here are some ways that local children have helped make young people new to the area welcome:
Learned each other's languages
Invited them to try a club or sport you go to and like
Shown them around and introduced them to your other friends
Being open-minded about differences, and willing to try out new things, like games, activities, festivals and food all help with being welcoming, and make your life more interesting, too.