Staying safe when you're out and about isn't always easy so plan ahead, take care, look out for each other and know how to get help
Image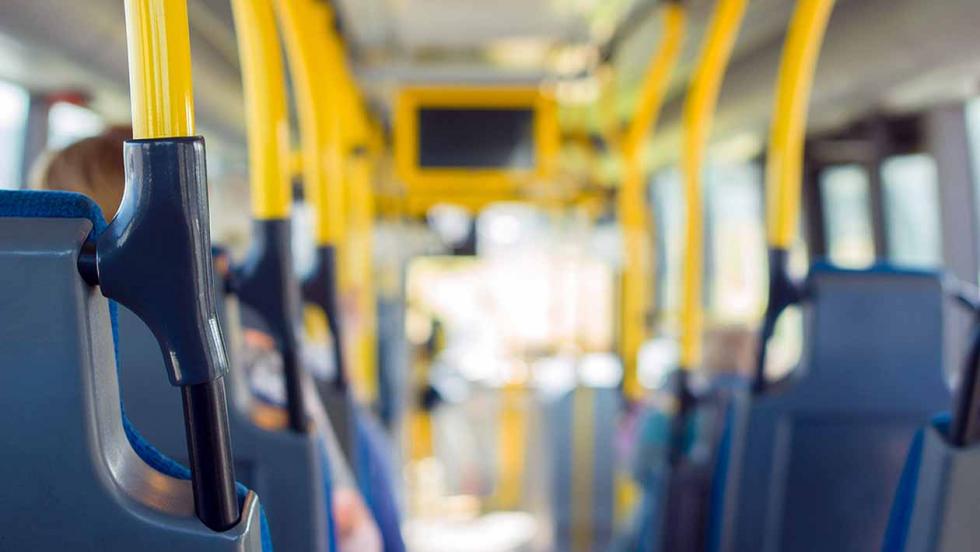 Lots of young people worry about staying safe. Overall, Oxfordshire is a safe county, and violent crimes are rare. But incidents and accidents do happen. You can help keep you and your friends safe by following simple safety advice and staying alert and calm:
Stay together and look out for each other
Avoid confrontations and don't get into fights
Be aware of your surroundings (traffic, rivers, other people)
Plan your journeys and stick to the plan
Heading out on your own can feel like a challenge. Staying in busy and well-lit areas can help you feel more confident. Some people also find it helps to go out with a friend or family member, at least at first.
Crucial: Fights ruin lives. The most important thing for everyone involved is to slow down, calm down and step back from the situation.  Find out more about how to avoid violent situations from Thames Valley Police.
Out on your own
Lots of people do walk home or go out alone after dark, as part of their normal lives, going home from work, a night out, or study. This should be safe. But you can take steps to make your journey safer:
Plan your route
Use well lit, busy streets
Avoid alleys or short cuts
This may mean having to take a slightly longer route, but will keep you safer. Pay attention to your surroundings and be extra aware when walking past bars or pubs, as people leaving them may be unpredictable if they've been drinking.
Crucial:  If you feel in danger, get lost, or need to call someone, you might not feel comfortable reaching for your mobile in the street. You can get on a bus, or go to shops, shopping centres, library or other public locations. Some may display a Safe Haven or Safe Places sticker. You can call for help from there.
Public transport and taxis
Oxfordshire's trains and buses are mostly very safe. They have cameras, and staff or drivers can call for help if you are being harassed. But if you are worried:
Travel with friends, or stick close to groups of people.
Make sure you know when your last bus or train is, and have a back up plan for if you miss it
Make sure your mobile phone is charged and on
If you are using taxis, pre-book, phone a verified number or use licensed vehicles from a taxi stand.
Find out more: Using public transport safely is a skill for life. Find out more about travel safety. 
Drinking
For over 18s, drinking alcohol may be part of an evening out. Drinking impairs your judgement, and makes you more likely to take risks and less aware of your surroundings. Plan your route home carefully, and make sure you look out for your friends.
Crucial: Try to avoid routes home which take you past risks like dangerous roads and rivers.
Harassed for being young?
Some young people report that other people harass them in the street. This can happen when young people are intimidated or targeted for begging by street substance misusers or rough sleepers. If this happens to you:
Threats, verbal abuse or assault can be reported to the police either online or call 101
You can report someone sleeping rough via Street Link - they will be supported to solve problems
Some children and young people feel they are being targeted just for being young. But this is usually not the main reason. Adults report that they are more concerned when:
People gather in large groups
They make a lot of noise or disturbance
It sounds like there are threats or bullying
The biggest risk to children and young people is other young people, so most people choose to only hang out with people they know or trust. Large groups can be dangerous, especially if some people in the group are already in trouble or in a gang. 
Take Action: Find out how to report Litter and Graffiti in Oxfordshire.
Sexual, racist or homophobic harassment
Sexual, racist or homophobic harassment should not be part of an evening out. If you are harassed, report it.
Crucial: Are you or a friend being persistently targeted with sexual harassment or sexual proposals? If you are under 18, this may be Child Sexual Exploitation - this can happen to any gender and you should take urgent action to get help to make sure it stops. 
If something happens
If you feel you're being followed, don't panic. Stay alert and enter a well-lit public building, like a shop or restaurant. Then phone someone you trust. If you don't have a phone, ask if you can use the building's phone. If you're really worried, call the police's non-emergency line on 101. If you are in immediate danger, call 999. Other things which might help:
Carry your bag close to you and securely closed.
Carry your house keys and wallet in a secure, inside pocket.
Keep your mobile charged and to hand.
If you use a wheelchair, keep valuables beside you, rather than at the back of the chair.
Carry a personal alarm, which can emit a loud, high-pitched sound, to scare off attackers and let people know you're in danger.
If someone grabs your bag, let go. Your safety is more important than your property. If you are attacked, dial 999 and ask for police. This will work on any phone. 
Crucial: Being attacked is rare. But people who have attacked one person usually go on to attack others, sometimes on the same night. Always report the incident right away, even if you are fine. The next person targeted may be less lucky or more vulnerable, and you could save someone's life.