Relationships for Young Parents
Good relationships with friends, family and professionals make a big difference for you and baby - and extra support is available for young mums and dads
Image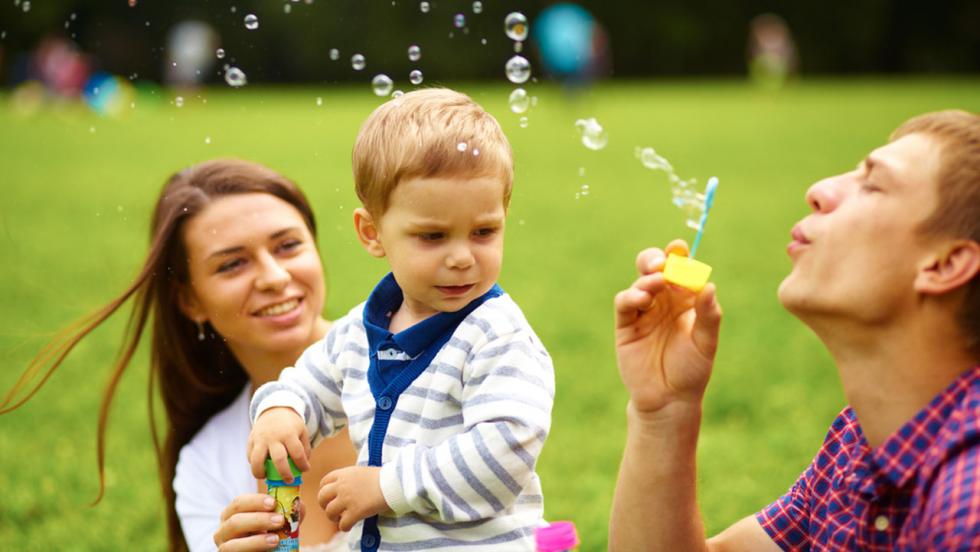 Everyone who is pregnant or a parent needs support and care from other safe and positive adults. It helps you keep well and healthy as a mum. It means extra help to look after baby, and helps them grow and learn. If you need to sort out problems, they can help.
Often a lot of this support is provided by family, grandparents and their partner and/or the other parent. Trusted and responsible friends can also be very helpful. There is also support available from professionals, like your midwife, health visitor, nursery staff and staff at pregnancy or mother and baby groups.
Keeping good relationships with all these people takes the pressure off you and makes sure there are lots of people to help look after baby.
Good to know: As a teen parent, you may be offered a family nurse once you have met your midwife. They are very skilled nurses who will support you with just about everything you need to be the best parents you can be. If you would like to look us up please go to www.fnp.nhs.uk or call 01865 904145. We will be happy to answer your questions. You will need to be under 20 years old when you become pregnant, and having your first baby. Best of luck with your journey, from the Family Nurse Partnership team.
Housing
Many young parents choose to stay in their family home. Support from grandparents and other family members helps your wellbeing. They can also help care for baby.
If you are being supported by a social worker, family worker, or anyone else, like a drugs worker, then they will discuss your housing situation with you, and help you find solutions to any problems.
Crucial: If you have concerns about whether your housing is safe and suitable for baby, discuss these with your worker as early as possible. Be clear about what your concerns are. No matter where you live, it needs to be safe for baby.
Support Workers
Young parents often find the presence of support workers a bit worrying. But they are there to help and all efforts will be made to keep your family together, and make sure you have any support you need to look after you child/ren safely. Studies show that things work best when you work together with workers and authorites. So being open and honest with your workers, discussing your concerns with them, and making sure you work on problems together as early as possible means you and baby will get the best benefit.
Benefits
Most people worry about money when they are having a baby. But in most circumstances, you can continue with work or learning, and benefits are available to top up income, depending on your age and your living situation.
There are benefits especially for pregnant women and those with young children, such as Healthy Start which provides vouchers for healthy food, and the Sure Start Maternity Grant which provides a sum of money for baby essentials.
Instant Expert: Use the Teenage Parents Benefit Finder if you are under 18 and pregnant or a parent, to find out which benefits you are entitled to.

 

If you are over 18, you can check what benefits you are eligible for on Entitled To.
Family and extended family
Parents, grandparents or other family members can be a great support during pregnancy and after baby is born. If you still live in a family home, then you don't have to worry about housing and doing everything on your own. There are also extra people to help look after baby.
But sometimes there may be difficulties at home. You may be living with adults or teens you don't trust, or the house may be crowded. There may be difficulties with grandparents who also need to juggle work with family responsibilities. Keeping the peace while living at home is an important skill and will benefit baby.
Crucial: If you are worried about your baby's safety at home make sure you discuss this with a trusted adult right away. This could be your Health Visitor, GP, Family Nurse or any other worker at a Children and Family Centre. You can also report a concern directly.
Baby's Father
Mothers have Parental Responsibility for their children. This means they have the responsibility to look after the child and also the right to be the child's carer.
If fathers are married to the mother, then they also have parental responsibility. Couples expecting a child may chose to get married.
If the father is not married to the mother, then he will not automatically have parental responsibility. When parents are not married, they normally register the birth of the child together. This makes sure the father is listed on the birth certificate.
Instant Expert: Check out GOV.UK for more information about parental responsibility. 
Mother's partner
Families come in many different forms. Where the mother's partner is not the parent of her child, they may apply for parental responsibility. More than two people can have parental responsibility.
Often the main person supporting a new mum is their partner. This makes it a really important relationship for baby as well as for you. Couples often say that looking after a new baby is very stressful. This can put pressure on relationships.
Making time for each other, sharing responsibility, and taking time to talk things through can help. Friends and relative may also be able to help you find time to be together away from baby.
Crucial: It is very bad for a baby or child to grow up in a family where there is Domestic Abuse. Abuse includes physical violence, emotional abuse, sexual abuse, and neglect. If you are in an abusive relationship then it is safest to seek help early - as soon as you know you are pregnant. You can talk to your Doctor, Nurse or Health Visitor. Because domestic abuse is so risky for babies, they also ask all parents some questions about it. But don't wait to be asked. You and your partner can both get support and practical help to make positive changes and keep baby safe. The sooner this happens the better it is for you and baby.