If you or someone you know has been the victim of a crime, it pays to know what to do.
Image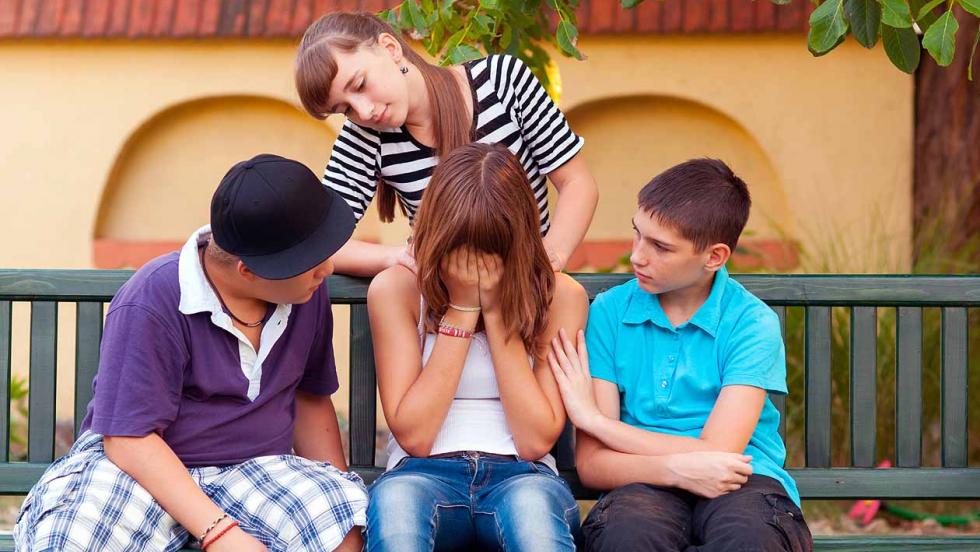 Many people will experience crime at some point in their life, although being a victim of a serious crime is rare. You can support friends and family members who have had a crime committed against them. If you, your family, or a friend have experienced crime:
Know what to do and who to tell
Be strong in yourself and know it is not your fault
Know how to get more support if you need it
Is it a crime?
When a crime has been committed, people want something done about it.
Sometimes people don't want to report crime because:
They're afraid that someone will hurt them
They don't want to be thought of as "telling" or "a grass"
They're not sure what they saw
They're not sure if it's really a crime
It can difficult to know what to do. Talk to someone you trust, like a parent or teacher.
Instant expert: Find out how to report a crime to Thames Valley Police. 
Reporting a crime
In an emergency you should always dial 999.
It is an emergency when:
A crime is happening now or has just happened
There is risk of injury or danger to life
There is a risk of serious damage to property.
There is something suspicious that needs immediate attention
Crucial: Only call 999 when it is an emergency. For example, if you discover a burglary has happened and the criminals are still there, you should call 999, but if the criminals have gone, you should call the non-emergency number 101.
If a crime has been committed and it is not an emergency, you can report the crime on the Thames Valley Police Website or call the Police non-emergency number 101.  
If you don't want to report to the police, there are other ways to report crime:
Hate crime like racism or discrimination can be reported on the Stop Hate Line on 0800 138 1625 or the Hate Crime Network on 0300 1234 148
Specialist support is available for adult (over 18) victims of sexual assaults. 
Child Sexual Exploitation can be reported to the Kingfisher team.
Crimestoppers will allow you to tell someone about a crime anonymously.
Crucial: TELL MAMA supports victims of anti-Muslim hate and is also a public service which also measures and monitors anti-Muslim incidents. You can contact them to report anti-Muslim hate crime of any kind, but in an emergency always call 999.
Recovering after a crime
It is normal to feel very shaken and upset after a crime. Some people find that everyday situations make them afraid or behave oddly. Some people can suffer flashbacks, become very angry, or depressed. These feelings can be very strong, but they should fade over time. These things can help:
Spending time at home or somewhere where you feel safe
Talking to family and friends, or trained workers
Choose something relaxing to take your mind off of it
You may need to take time off school or work to recover from an injury or to have a rest, but many people find that the sooner they get back into their normal routines, the better they recover.
Experience: Safe Stories is a website created by young people from Oxfordshire where they talk about their experiences of crime and how they recovered with help from the SAFE project. Some scenes are upsetting, but there is lots of helpful information and links to sites where you can find out more under the videos. Visit Safe Stories.
If things don't get better
People can struggle to recover after a crime. If you find that:
the feelings are getting worse over time, not better
you are increasingly stressed, anxious or unhappy
you are changing your behaviour because of your feelings
it's time to get a bit of extra help. 
Call the Victim Support Line or Childline, or talk to your GP or School Health Nurse to get help accessing support.
Crucial: Victims First  provides free emotional and practical support to all victims and witnesses of crime. as well as family members of victims. It is available across Berkshire, Buckinghamshire and Oxfordshire and can provide help to people of all ages, regardless of whether or not the crime has been reported to the police. Support available includes phone and face to face support, advocacy, help to access other services, support through the criminal justice system, counselling and more. In Oxfordshire, support for young victims is provided by SAFE, but Victims First can put anyone of any age in touch with the support they need. Download the Vicitms First poster and leaflet.
If you are 8 to 25 years old, live in Oxfordshire and have been hurt by crime, SAFE! can offer you support. They will work with you to help you get your confidence back. They believe that you have a right to feel safe everywhere.
SAFE! offers one-to-one sessions with a professional worker. You can choose where you feel most comfortable meeting your SAFE! Worker, it could be at home, or somewhere like your school, college, or community centre. Your SAFE! worker will help you develop ways of coping for times when you don't feel safe.
This video explores how SAFE! works restoratively with young people to help them feel safe and move forward. The video is based on the experiences of young people using SAFE!, but does not describe a particular case. You can explore the issues around Callum and Charlie's story (below) on SAFE Stories.