Young fathers and fathers-to-be face a big challenge, but your love and support can make a huge difference to your partner and child - for life
Image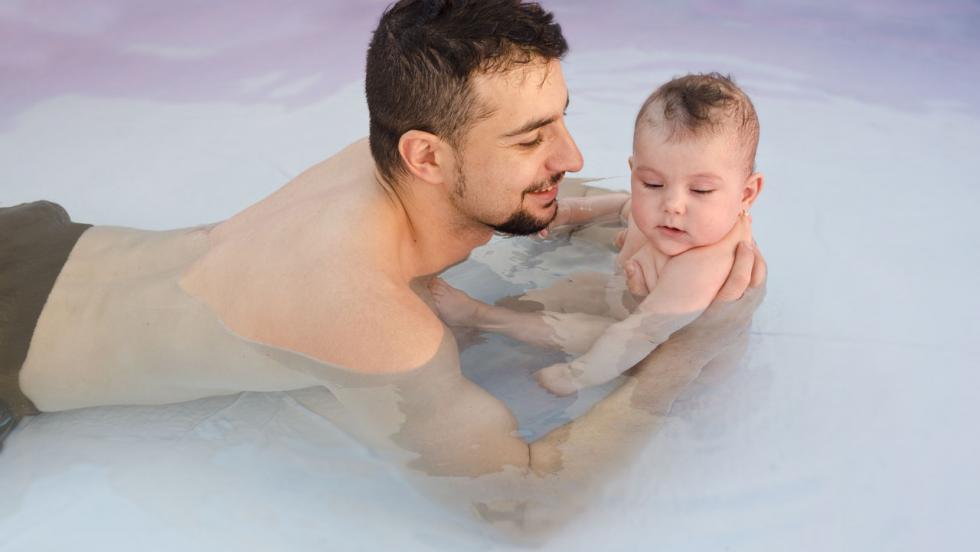 The relationship between dads and their children is important. Dads play a crucial role in bringing up children. Whether you and mum live together or apart, there's lots you can do to help your partner and make sure your child has the best start in life.
Whether or not you are together as a couple, staying on good terms with each other is really important. A good relationship between a father and a mother during pregnancy means a better chance of being involved in your baby's life after they are born, and for the rest of their life.
Crucial: A respectful relationship with mum will help you support your baby better. Healthy Relationships should be founded on respect and kindness, respect Consent and avoid Domestic Abuse.   
Check out more information about your rights as a father and preparing for fatherhood on The Mix.
Listen to the voices of three young dads talking about their experience:
If you're together...
If you and mum-to-be are together as partners, then you have a lot to do together!
It is helpful to attend some of your partner's antenatal (before birth) appointments. You should try and be there for the first midwife appointment. The midwife will need to talk to you both together, and also to mum on her own. This is to make sure everything gets discussed.
There are lots of other appointments to go to, like scans and classes. You can help your partner get to these, and go to some yourself. There are even some groups just for dads. Going to these classes links you up with other parents and tells you about support available. People often make good friends at these groups, and after birth, these groups will help baby make their first friends!
You may also wish to attend the birth,  but it is up to a mother to decide who is with her during childbirth. Talk about it beforehand, while you are planning, but be aware that plans may change.
Crucial: Grandparents are a really important source of support for parents. They can help with childcare and give emotional support as well as practical help. Don't let parent trouble deprive your child of this really important source of support.
The early days after your baby is born are very special and precious. Try to make the most of them. It may seem like the hardest job you've ever had to do. But as you and your baby get to know and understand each other, you will start to feel more confident and less anxious. Always ask your health visitor or social worker for help and support. There are also lots of local groups and parenting programmes. These help to support you as a parent and put you in touch with other parents.
Instant expert: If you have a job, then you are usually eligible for paid paternity leave.
... and if you're apart
If you are not in a relationship with the mother of your child, you are still becoming a father. Most fathers choose to stay connected with their children, even if the relationship with the mother has ended.
You can support mum through her pregnancy even if you are not in a relationship. This can be emotional support, like being there for her or talking about the future. It can also be practical support like helping her to prepare the nursery or get a pushchair.
Crucial: You still have rights as a father even if you are not in a relationship.
After your child is born, visits with your child will depend on your living situation being stable and safe for a child.
Staying in learning
Even if you have become a dad, you still need to stay in learning until you are 18. This does not have to be a school; you can go to college, or do accredited work-based training, like an apprenticeship.
Crucial: There are lots of safe, fun and easy activities you can do to build baby's skills and help them develop, from day one. Find things to do together from Hungry Little Minds.
Most young fathers carry on learning. This is because more qualifications, or a good start towards a career, help you get better-paying jobs sooner. This means you are more able to contribute towards raising your child.
Crucial: If you are at school or college you will get help to stay on in learning, and to catch up on any study you miss during antenatal appointments, attending the birth of your baby, or paternity leave. Talk to your School Health Nurse or Student Services. 
Having a child will change your life. But it does not mean you have to leave school, college, or university. This is also true for mum. She needs to carry on learning too.  
Looking after baby
When your baby is born, you have a right to request Ordinary Paternity Leave from school, your apprenticeship or work of up to two weeks. Paternity leave will help you support your partner and bond with baby in those important early days.
Maternity leave (the time that mum has off learning or work to care for baby) goes on for longer. But you should continue to help your partner with childcare. Grandparents and other family members may also help.
Most families also get help from childcare, creches and childminders. Benefits are available to help you afford this. There are also regular groups at  Children and Family Centres where mums, dads and babies can meet up and socialise together.
Crucial: If you and your partner are both working or in an apprenticeship, you may be able to split her year of maternity leave between the two of you. This is called Shared Parental Leave. Find out more and see if you are eligible.
Looking after you
It's important to keep yourself healthy, even though you're not the one carrying the baby! Though your partner will have many more symptoms, dads often find that they feel different too. Making positive changes in your life can help keep you, mum and baby healthy.
Parents-to-be usually:
Doing these things together as a couple is much easier than doing them on your own. This is one of the best ways that you can support mum.
Becoming a parent can be very stressful. But there is lots of support available. Your midwife, health visitor and local children or family centre can all help; you can also talk to your GP, your parents, or a school health nurse.
Find out more
Start 4 Life Dads
&nbsp&nbspGreat advice for dads-to-be on how to help their partners have a healthy pregnancy