Education is coming to an end and the workplace beckons - how can you make sure you are ready for work?
Image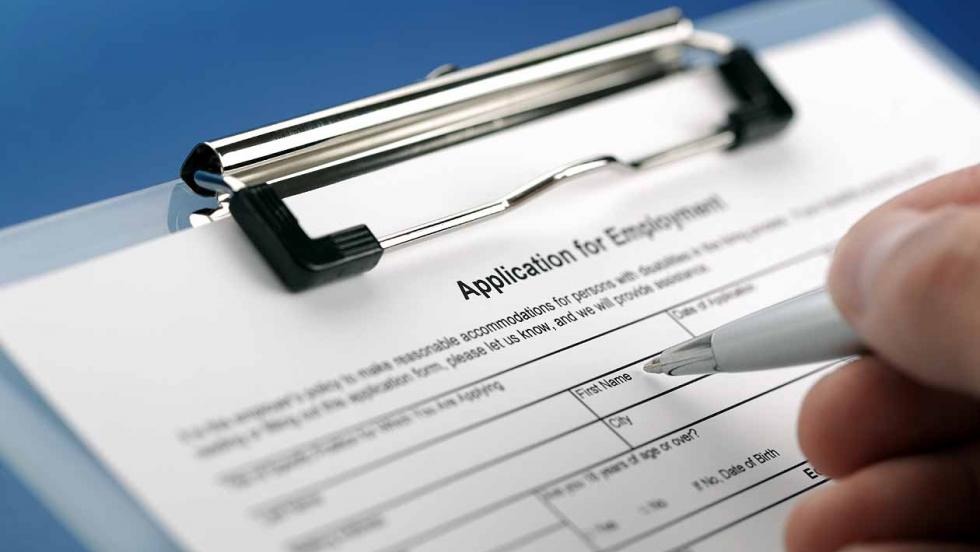 Looking for a job can take a long time. But you can also find a job quickly. In Oxfordshire, unemployment is low. Jobs are often advertised for a short time and close quickly. Apply quickly, but carefully. 
It takes an average of ten weeks to find a job, so make sure your CV is good and that you are work ready.
Take action: Are you #firstday ready? Once you've been offered a job, and accepted, take some time to find out about your rights as a worker, your responsibilities to your employer and what to expect on your first day at work. ACAS offer a short e-learning course which gets you ready for your first day at work. Go to elearning.acas.org.uk, create a free account, and select the "Starting Work" course.  
Employers value young people
Young people may feel that a lack of experience or confidence is a problem for them, but most employers understand and value the benefits young people bring to the workplace. These include:
fresh perspectives and new ideas
energy, spark and enthusiasm
fewer obligations and greater availability
When employers are asked what they look for younger workers, one thing they always say is that you must be work ready. What do employers mean by that?
Getting work ready
To be work ready, employers say that you need to get these five things right:
Be positive and willing to work - including turning up on time, making an effort, completing tasks within deadlines and being interested in and enthusiastic about the job.
Learn to get along with colleagues - you need to show that you can work well with other people, and be polite, helpful and considerate.
Have acceptable basic skills - for almost any work area you will need at least basic English, Maths and ICT skills.
Gain qualifications or have evidence of learning - employers need people who continue to build their skills by actively seeking to learn new things. Learning doesn't end when you leave school!
Successfully complete work experience - Work experience is a valuable way to gain an insight into the work place environment without the pressure of full employment.
If you have all these things, you should be able to get a job, but it can still take time.
Take action: Young person, looking for a job in Oxfordshire? Sign up for our Hot Jobs newsletter and get exciting apprenticeships, jobs and other opportunities delivered to your inbox weekly.
Get work ready online
Some employers may do a quick check to make sure your online presence is acceptable. Depending on the type of job you are applying for, more in-depth checks may be made. Some jobs even involve checks on your friends, family and social contacts.
It is important to your future to make sure you look good online. A good time to do this is well before you are job seeking, for example when you are planning your work experience, or getting ready to make choices about post-16 learning.
Here are our top five tips for getting work ready online.
Get a sensible email address for job applications. Use it and check it regularly. Set up forwarding from old addresses you no longer want to use.
Check privacy settings on all sites  used (not just Facebook). Make sure private content is not visible and that public content (like your profile picture and cover image) look tidy and professional.
Take down bad content, like old videos, text, posts or pictures which show you in a bad or silly light. You can also add new, professional content.
Tidy up friends lists. Defriend people you don't know, people who don't like you, and any risky contacts.
Join some professional networks. Linkedin is the most famous, but check for others including networks and mailing lists in your chosen job areas. 
The internet can help you get work, find your learning destination and pursue your interests. Your own content online can also support this - as long as it looks good.
Support to get work ready
If you need help to become work ready there is support available:
Some young people need more support to get ready for work. This might be because they have learning difficulties or disabilities, or because there are other pressures in their life, like being a young parent or a young carer.
Local Training Providers can help with flexible programmes which are tailored to help a young person progress towards being work-ready.
Experience: As a work experience student I have done a couple things to get ready for work. I have started writing my CV, which is almost compulsory for job interviews, and I have taken a look into careers which interest me, I am good at and also enjoy. I also plan to research into a job's area and I have already looked at what interviewers are looking for. When I've done all this I feel I'll be ready for whatever comes my way - Isaac, 15