Being excluded from school can have a bad impact on your learning, results and future. Find out how to stay cool at school.
Image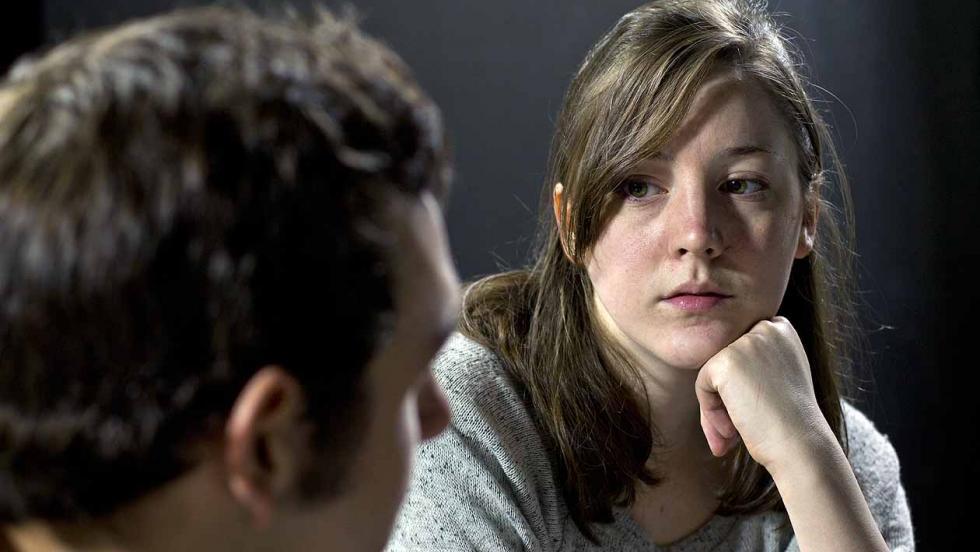 All schools have rules. If pupils break these rules they get in trouble. Most pupils get in trouble at some point during their time at school and it is normally nothing to worry about.
But some pupils break rules again and again. Some disrupt classes so that other pupils cannot learn. Some become very angry and may even become a danger to themselves and others. Some do things that expose other students to risk, and refuse to stop. 
Crucial: It is estimated that up to 8/9 children who get exclusions also have problems at home, like domestic abuse or parent trouble. If problems at home are causing problems at school, there is support available - start by talking to any teacher or your school health nurse.
These students are given support to improve their behaviour. But if a pupil is not able to change how they behave, then they may need to be excluded (no longer allowed in school).
Crucial: Most schools only exclude pupils as a last resort. This is because it is almost always better for the student to stay in their school. Find out all about exclusions on the Oxfordshire County Council Website.
Why you should avoid being excluded
Pupils are only excluded as a last resort because it always better to stay in learning.
Excluded pupils:
Get fewer qualifications (often none)
Are more likely to offend (commit crimes)
Are more likely to be jailed as adults
If your school feels you are at risk of being excluded, you will be warned, and given support to change and improve. This can include seeing someone at or outside of school or doing different lessons, sometimes in another location. 
Crucial: If you are struggling to control your anger or finding school stressful, help is available from all sorts of places. Your school health nurse can help with problems and stresses with friends and feelings, and your teachers can help with learning.
If you are excluded
If you are excluded then you will get support. This makes sure you keep learning and avoid the bad effects of dropping out of education. If it is a temporary exclusion, you school will set work to make sure you do not fall too badly behind. You will always be excluded for as short a time as possible because the longer you are away from school the more difficult it can be for you to return
If you are permanently excluded, then Oxfordshire offers many alternative ways to learn and gain qualifications. Young people who engage with support and alternative learning report good progress. Around 50% of young people who are excluded find success through alternative programmes and provision.
Crucial: Your parents can also ask your exclusion to be reviewed. Find out how.
How long does exclusion last for?
The longest you can be excluded from school for is 45 days in one school year, but most young people are excluded for a much shorter time.
If what you did is really serious, you might never be allowed back into your school, but this is always a last resort. There are really strict rules for schools about permanent exclusion, especially if it's the first time you've done something wrong.
Normally they would only do this if:
you were violent towards someone
you tried to give someone illegal drugs
you brought a weapon to school
you touched someone in a way that was inappropriate
When a child or young person is excluded, other services step in to provide support. This might include services like Aquarius, which support children affected by drug use, or CAMHS (Child and Adolescent Mental Health) Services for young people who are a risk to others. All young people will be supported to re-engage with learning.
Crucial: Children and young people attending private schools may not have the same rights. Students at these schools may be asked to leave for other reasons, like their parents no longer being able to afford fees, or not getting certain grades. If this happens to you, your school or college should give you information about where you can go to school.
What about changing schools?
Young people and their parents often wonder if moving to another school will improve difficulties. But there sometimes this can make things worse:
Moving to a new school means you have to make new friends and get to know new teachers
If you have been out of school for a time, you will need to catch up on work
Getting used to a new place can be stressful
All this means that young people who move schools are at risk of doing worse in their learning and exams. The more moves, the higher the risk becomes. Young people who stay with the same school, and solve their problems there, usually do better.
Instant expert: Find out about starting or changing schools in Oxfordshire.
The Future
If you can't go back to your school then the Council will arrange options for future education. You will have to stay in school till you are 16. Being excluded doesn't mean being excused from school. This could be at another school, or somewhere else.
If mainstream school continues to not be the right place for you, it may be recommended that you go to a special school that can help you control your behaviour better.  
In this video, three young men talk about their experiences of exclusion and their positive return to learning in a different environment.
video by Linda Mason
Being excluded post-16
Being excluded after age 16 is different. This is because young people over 16 are no longer of compulsory school age. But you will still need to stay in learning until you are 18, under the raising participation age rules. This means you should continue doing accredited learning like a college course, an apprenticeship, or your A levels.
If you are at school, sixth-form college or in Further Education, these rules still apply:
You will only be excluded as a last resort
There will be a procedure for exclusions, including appeals
If you are excluded, you should be given information about other learning options available to you and signposted to support from the Local Education Authority. Your place of learning will also notify the local authority that you are no longer learning with them, but this can take time, so you always register your details with the local authority if this happens to you.
Support is available to help young people who are NEET (not in employment, education or training) reconnect with learning, and to address problems and barriers, like being a young parent, a young carer, or having difficulties with drug or alcohol use (yours or someone else's).
Crucial: If someone is encouraging, persuading or forcing you to leave education early or truant (stay away from classes) then this is abuse. Find out more about Domestic Abuse (someone at home hurting or controlling you), Child Sexual Exploitation (adults or other young people grooming children for sexual abuse) and Criminal Exploitation (where children are groomed to commit crimes like dealing drugs or carrying or storing stolen goods).
You have a right to education until you are 18. Take action to protect and improve your future.
Find out more