Learning for Young Parents
Being a young parent means juggling a lot of different responsibilities. You have to look after your child and stay in education, employment, or training until you're 18.
Image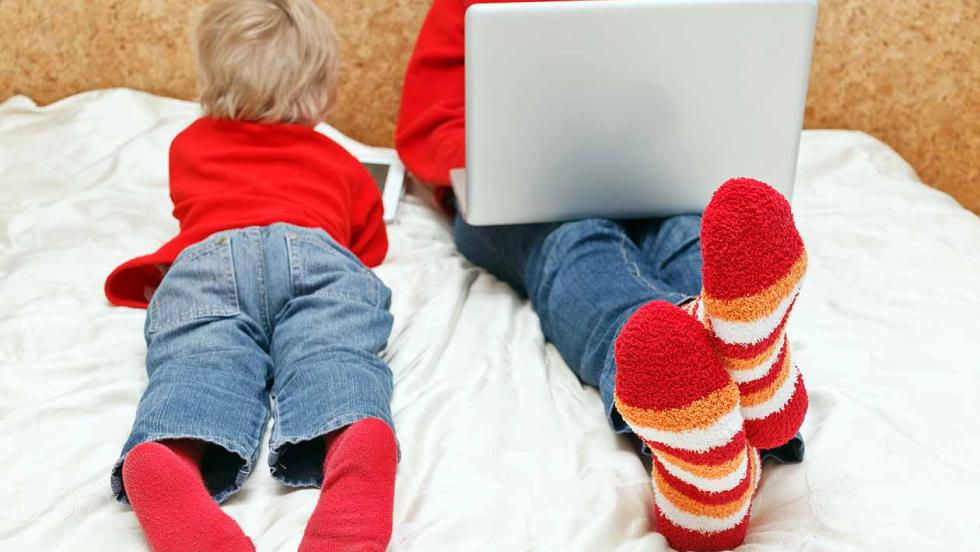 Staying in learning until you're 18 means:
You get the best qualifications possible
You get all the free learning opportunities you are entitled to
You can get a good job to support your family
The good news is there is plenty of support to help you get back in to education or work, including options like apprenticeships.
Crucial: Getting pregnant (or your partner getting pregnant) does not mean you have to leave school.
What about school?
Oxfordshire County Council has a responsibility to provide suitable education for all school aged pupils who become parents.
For mums at school
Schools are not allowed to exclude you for being pregnant
You will be supported to remain in school for as long as possible throughout your pregnancy.
You are allowed to take time off school for your antenatal appointments.
You are entitled to up to 18 weeks of absence from school to give you time to bond with and care for your baby. Some young mothers take less time than this; your school will help you decide when to return.
Your school will also make sure you are able to take your exams and make any arrangements to make this as easy as possible for you.
For dads at school
The support your partner receives to help her stay on at school should be offered to you too. This is an important time for you as well to receive as much support as possible so that you are able to finish your education.
The school will support and encourage you to attend antenatal appointments with the mother of your baby, and of course to attend the birth of your child.
When your baby is born, you have a right to request Ordinary Paternity Leave of up to two weeks. Paternity leave will help you support your partner and bond with your baby.
For more information about being a young father, see our information page.
For mums and dads in apprenticeships
Apprentices have a right to maternity and paternity leave and, women may be eligible for statutory maternity pay.
Instant Expert: Find out everything about maternity and parental rights for apprentices.
While you are on maternity leave
It is normal for people to take some time out when they are having a baby. This may be called maternity leave or parental leave if you are at work or in an apprenticeship. For parents who are in school, college or university, students discuss with their place of learning the best way to combine learning with parenting. 
Every situation is different, but here are some of the things you should expect:
An agreement about when you will go on leave or pause your studies and when you will go back (this can be as little as a few months or as much as a year).
Keep in touch days during this time so that you don't lose touch with your place of work or study
Information about any support available for parents from the place of work or study
You will learn a lot while you are parenting and this can help you be a better worker or better at studying.
Crucial: There are lots of learning activities you can do together with baby from birth! Find out more from Hungry Little Minds.
Staying in learning longer
All young people should stay in learning until age 18, but this does not have to be at school or college, it could also be learning alongside work, or an apprenticeship.
Young parents are able to take a break from learning, just as you might take maternity leave from a job. You should be provided with opportunities to stay in touch with your place of learning (these might be called keep in touch days) and given the opportunity to continue your study.  
Continuing with your study and work while you are under 18 is important. Education is free at this age (you may have to pay if you leave it until you are an adult) and you are also able to learn more effectively when you are young.
For young parents who are not able to continue learning after the birth of their child, more support is available. There are lots of options including flexible, part time and community-based learning.
You can contact our EET Support Service here. These are workers who have lots of experience of helping different people find learning and employment that works for them.
Take Action: The Young Women's Trust's Work it Out programme provides free life, confidence and work coaching for young woman aged 16-30.
Childcare while in education
Going back to school, training or a job almost always involves getting childcare for your child.
If you are under 20 at the start of your course, you will be eligible for Care to Learn.
You can get up to £160 per child per week to help with the cost of:
your childcare, including deposit and registration fees
a childcare taster session for up to 5 days
keeping your childcare place over the summer holidays
transport for taking your child to their childcare provider
Instant Expert: For more information, get Oxfordshire County Council's Care to Learn flyer.
Read about other childcare options here.
Going back to learning or work after having a baby
When people go back to work or learning after having a baby, it is normal to be worried about how things will go. Check out our Youtube playlist for some inspirational videos from mums talking about how they made it work for them.
Find out more
Having a Baby on Brook
&nbsp&nbspInformation for young mums on Brook, including links to help if your school is not supporting you.
Care to Learn
&nbsp&nbspThe government's information page for Care to Learn.