Why do children and young people commit crimes? And what happens if you do?
Image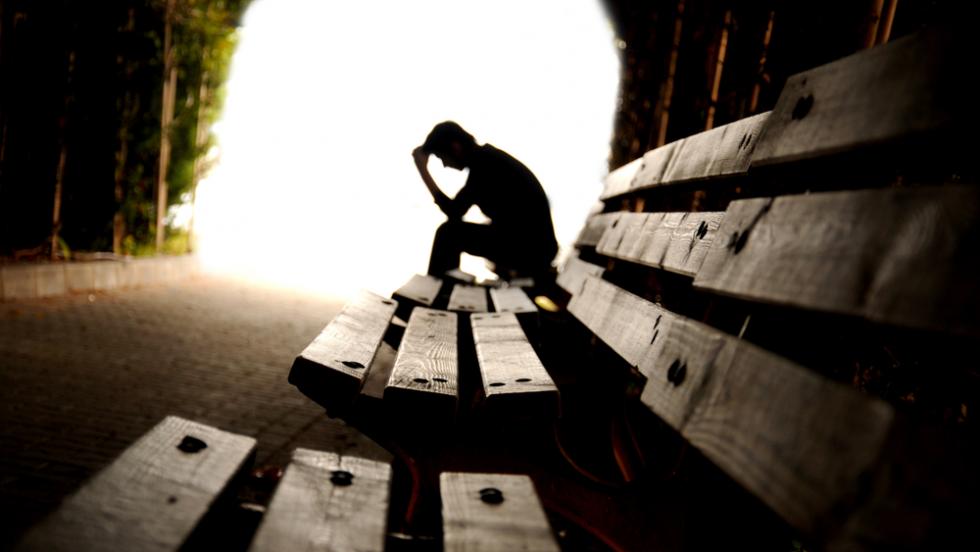 The numbers of children and young people committing crimes is going down. In 2016/17 11% fewer children entered the youth justice system for the first time, falling to just 16,500 - a drop of 85% in the last 10 years.
But among those young people who do commit crimes, they are more likely to be persistent, serious offenders, committing more serious crimes.
Crucial: Although they are still rare (most violent incidents in the UK don't involve a weapon) the number of crimes involving possession of a knife or offensive weapons committed by children and young people has increased in recent years, although numbers remain low. 
Young people can commit crimes (are criminally responsible) from age 10. Most chose not to, or only commit a few minor crimes. But those children who do start committing crimes regularly cause a lot of damage. Some of this is to other people or property. But children who commit crimes are also at risk of damaging themselves through:
Being groomed by adults to commit crimes or hurt other people
Substance misuse and addiction
Violence, assault and sexual assault.
Poverty, unemployment, and dropping out of school or college
Mental and physical health problems.
In later life children who commit frequent crimes have a much higher risk of poverty, family problems and even early death. So the Youth Justice System works hard to support children to avoid reoffending and move forward to become successful, happy adults.
Crucial: A criminal record can have an impact on the kind of jobs you do in the future. But in many cases employers are required by law not to discriminate against people with a criminal record. Find out more about job-seeking with a criminal record.
Although most young people with special educational needs and vulnerabilities do not commit crimes, they can be more vulnerable to all kinds of risks. This includes being a victimised and committing crimes. Extra support is available for those young people in the justice system with special educational needs . 
Image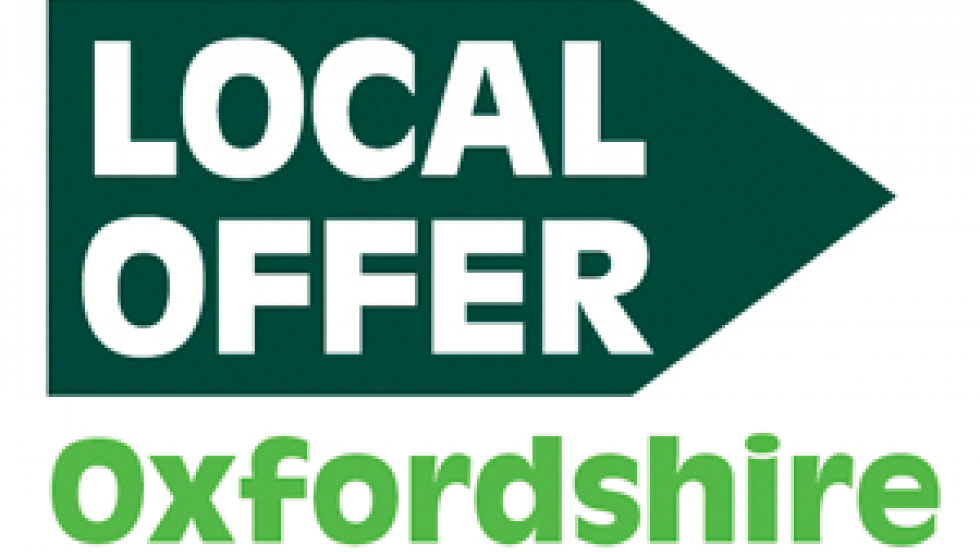 Why do young people offend?
There are all sorts of reasons why young people commit crimes.
According to a report by Civitas (a group that studies society), approximately 70,000 school-aged children enter the youth justice system each year and nearly half of first-time offenders are young adults. But why do young people offend?
Why young people offend:
Problems at home or with their family
Pressure from adults or people their own age
Boredom
Feeling excluded, angry and unhappy
Problems with drugs and alcohol
Wanting to make money
People who are involved in the youth justice system tell us that there are other things that make children more likely to commit crimes, like wanting things right away (like money, relationships, excitement or friendships with adults) and not thinking about consequences. 
We also know that young people who are Not in Employment, Education or Training are more likely both to commit crimes and be victims of crime.  
Instant Expert: Some adults try and pressure young people into committing crimes. This is against the law, and an act of abuse.
The Youth Justice Service
The Youth Justice Service helps young people and their families address their problems and improve their lives. This includes support with addressing anger and self-esteem issues, and helps you learn at your own pace.
Crucial: There is also a Restorative Justice Team within the YJS which supports the victims of youth crime.
The Pre-Court Team
The Oxfordshire team consists of two police officers who are seconded to the YJS. They wear uniform and their duties consist solely of delivering Youth Restorative Disposals (YRD's), Youth Cautions and Youth Conditional Cautions. The team also signpost to other agencies for intervention.
What happens at court?
What to expect if you have to go to court.
When a young person has been charged with an offence, the Police will decide whether you need to go to Court. Young People may also need to go to court for re-offending after a Youth Conditional Caution.
Different types of court
There are three different types of court in England and Wales:
The Crown Court
Magistrate's Court
Youth Court.
The Youth Court usually deals with young people. This is a closed court so no one is allowed to attend apart from those directly related to your case and your parents.
Before court
Before you appear in court you will need to get a solicitor to represent you. Normally you will be entitled to legal aid which means that your fees will be paid, unless your parents or guardians choose to pay for someone else. If you still have no solicitor when it's time for you to appear, ask the court for the duty solicitor.
Make sure that you are able to attend court on the date given – only in exceptional circumstances can you not attend. Make arrangements with your Parent(s) or Carer(s) to attend on time. You have to be at court at 9:45 am unless you are given a different time.
Who will be at court?
The Usher keeps track of the defendants and their solicitors. They decide the order of the cases for the day. This can depend on when solicitors are available.
The Magistrates (also called 'the bench') are people from the local community who have been asked to serve as magistrates. They aren't usually lawyers but they have had training. They have to follow rules and receive guidance from the court's clerk and a justice's manual. There are normally three magistrates present. Sometimes there might only be two. They pass judgement. If only one person is present, that will be a Judge - legally qualified and able to act on their own.
The Clerk helps guide the magistrates on legal aspects. Unlike the magistrates, the clerk is legally qualified and can supply legal reasons for decisions made.
The Prosecutor  is a solicitor who is bringing the case against you on behalf of the Crown Prosecution Service. They will normally speak first, and will tell the magistrates about the alleged crime (you are innocent until proven guilty). They will use police and witness statements to strengthen their case. They will share any previous convictions but only if you are found guilty.
The Defence is the solicitor acting on your behalf. They will speak to you before you go into the court and find out more about the crime. They will plan with you how to move ahead with your case. You need to tell them everything that happened so that they can be prepared for anything that comes up in court.
The YJS Representative will be in the court to tell the magistrates any information that they have about you, including any previous sentences and any risk issues relevant to sentencing. They also ensure you understand any sentence, write some reports, and keep a record of what happens in court.
Criminal Justice ladder
From misdemeanours to serious crimes, how will your case be dealt with?
Youth Restorative Disposal (YRD) or Community Disposal
Given to a young person for a first time offence. The offence must be minor in nature.  If the young person is a Looked After Child (LAC) they may be referred directly to support services by the police, this is called Diversion.
Youth Caution
Given to a young person for a first time offence which is too serious for a Youth Restorative Disposal.
There must have been enough evidence to prosecute you. The record will be kept by police until your 18th birthday and can be used in future court proceedings.
A Youth Caution has voluntary conditions or no powers attached if the young person doesn't comply.
Youth Conditional Caution
Imposes compulsory conditions on the young person which could include things such as attending an agreed number of substance misuse sessions, a curfew, anger management or fines/compensation. If the Young Person does not comply, the police have the power to withdraw the caution and place them in front of a court.
Crucial: To be eligible for any of the above a Young Person has to admit their guilt. There is no absolute limit to how many a Young Person could have – each case is based on the circumstances/its own merits.
Youth Restorative Disposals only show up when vetted by the Disclosure and Barring Service (DBS) (formally CRB checks) as having been spoken to by the police - not an admission of guilt. Youth Cautions and Youth Conditional Cautions will show up for life on the DBS (till 100 yrs. old) as an admission of guilt. (Police record only). A DBS check may be needed for certain jobs or voluntary work - like working with children, or in healthcare, or when applying to foster or adopt a child.
Referral Order
A statutory Order which lasts from 3 to 12 months.  A panel of trained volunteers meet the young person and YJS Officer after sentencing. The panel then puts in place a programme of intervention which is supervised by the YJS Officer.  If the young person doesn't comply, they are 'Breached' and placed before the court again. They have a criminal record which last for the duration of the Order. When the Order is completed, the criminal record is 'spent', however you must make all future employers aware of your Referral Order.
Youth Rehabilitation Order (YRO)
The criminal record is resurrected and is then 'live' for the rest of the young person's life and must be told to future employers, colleges or universities.
There are many interventions such as supervision, curfews, electronic monitoring, drug treatment and testing to name a few, which can be tacked on to the YRO.  The young person must comply with all aspects of the Order.  If not, it will be extended or occasionally, the young person will be sent to Prison.
Prison Sentence
Any young person up to the age of 18 years can be sentenced to a term of custody in either a Secure Training Centre or a Young Offenders Institution.  When they are released they will be supervised by the YJS on licence.
Crucial: Alternatives to custody are Intensive Fostering or Intensive Supervision and Surveillance.
Help for young people in custody
Young people who are sentenced to custody are sent to a secure centre especially for younger people. The secure centre may be a young offender institute, a secure training centre or a secure childrens'  home.  In each case the Youth Offending Service will ensure that any special educational needs outcomes or educational and health care plan is provided to the secure centre.
Crucial: For young people with Special Educational Needs (SEND, SEN) extra support is provided, whether or not you have an Education, Health and Care Plan in place.
Release from custody
Before a young person is released from custody, planning meetings are held. These meetings include the young person, parents and the education, training and employment officer from the Youth Offending Service. The education, training and employment Officer will arrange for a suitable placement for the young person on release or within five working days. 
Continuing Education
All young people have the right to education until they are 18. This includes young people in custody and those being released. Young people need to stay in learning until they are 18, and they will  be supported to engage with education, employment and training. This can include 1-1 support, finding suitable courses, help with finding an apprenticeship, access to other services (like support around substance misuse or exploitation) and more.
Instant expert: Find out about the extra support available for people who have barriers to engaging with education, employment and training.  
Special Educational Needs and Disabilities
Where a young person has special educational needs or disability (SEND) then there is more support available to help them engage with education, employment and training.
When a young person has a special educational need (SEN, SEND) or educational and health care plan (EHCP) it will be referred to in the post-release plan to make sure that the young person's individual learning needs are provided for, and they are given the best support.
The Youth Offending Service also work with the receiving school/education or employment placement to provide any risk information, and ensure that there is a transfer of educational information from the secure centre.
Instant Expert: Find out more about education and training for children and young people with SEN.
Your local offer belongs to you!
The Local Offer explains support available to children and young people with special educational needs and disability, and to their families. WE hope you found this page helpful. If you would like anything changed, updated or added, please use this online form.
Find out more
Advice Guide
&nbsp&nbspAdvice from the Citizens Advice Bureau