Walk to school or college
Image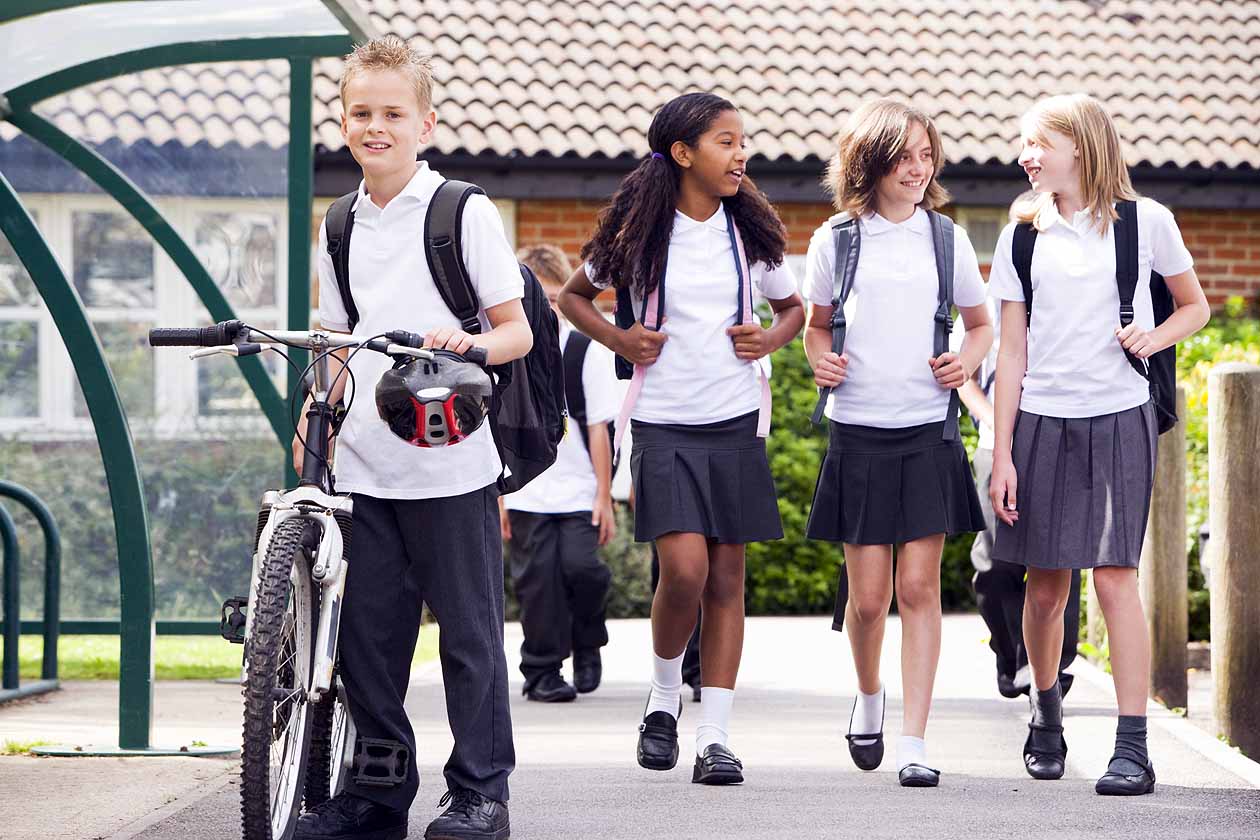 Fewer young people walk to school now than ever, but Living Streets is out to help change our habits. Will you join the challenge?
October is International Walk to School Month. If you don't walk to school or college, you might want to try!
Why walk?
Walking…
is good for your body
can help improve your mood
helps your brain think creatively
is good for the environment
Walking doesn't have to be boring!
Meet up with a friend and get some extra chatting time in, or call someone for your chat!
Play an augmented-reality game like Pokemon Go (but be aware of traffic as you Go!)
Get a pedometer or fitness tracker, or install a pedometer app and track your steps. Try to beat your own high score!
Listen to music, podcasts, or audio books. You can download free audio books from Oxfordshire libraries.
Stay Safe
Tell someone (a friend, parent, coach) when you're walking so they know where you are.
Make sure the route you're walking is safe:
If there's no pavement, take extra care and don't wear headphones.
If you're wearing headphones, take them off when crossing roads.
If you're playing a game or texting, put your phone in your pocket when crossing roads.
Stay off towpaths or riversides if there are flood warnings. Never walk through flood waters.
When it's dark, try to walk with a friend and only stick to well-lit roads.
Too far to walk?
Take the bus? Try getting off a stop or two early.
Get a lift in a car? Get dropped off further away, or at a friend's nearby house so you can walk together.
If the roads are safe enough, you can cycle. Wear a helmet, lights at night, and know the cycling portion of the highway code.
Find out more about the Living Streets Walk to School campaign, and find out how to get your secondary school involved in the Free Your Feet walking challenge.